Soul of Words (India) brings along the expertise of the founders who have been in the language business for over 17 years. The company was created about 7 years ago and is till today 'An All Women Team'.
The need for good content is supreme in these times. Most content writing is done in English and this requires an expertise in the domain. Realising the effort required for companies looking for good content writers, and the need for content in various other languages was the reason for an independent company.
Soul of Words has collected large databases over many years and is now offering services in almost all languages in the world. At Soul of Words, we provide service to companies who require to provide service ahead (no direct clients). This saves time, one point dealing, single payment and payment only for jobs which are approved by the client ahead. It's a BIG RISK but needs to be taken.
'Content is King' is a famous proverb from the world of Media, and now more than ever in this wide world of the web.
A team of 30 inhouse staff and over 3000 content writers working on different topics and fields provide dedicated service through SOW. We provide user and SEO friendly content to promote the web page to targeted customers and enthusiasts. The content is created keeping in mind the needs and expectations of the clients while keeping in mind the demographic profile of the reader. We understand that content is the voice of websites and helps communicate and create business from the masses. Our content writers create original and interesting content which make the readers visit the site time and again.
Why Soul of Words?
Soul of Words is an all women organization
Content writing is offered in almost all the languages of the world (over 300)
7 years of experience in content writing
A ready to deploy resource pool of over 3000 Content writers
A fixed fair price system which is the lowest in the world
Prices are offered only to companies and not for direct clients
24X6 online chat facility and support
An in-house specialized online customer management software 'Wasp' to manage multitudes of orders efficiently
SPECIAL - We believe that all our customer data and names are confidential and do not publically demonstrate the logos of our clients to get business.
Soul of Words has earned the business trust of more than 600 professional companies and government agencies that outsource their language business regularly.
Soul of Words provides specialised Content Writing Services to other companies who provide these services to their clients. Most companies who are in the website development or SEO business require good content for their clients. This service is just a support system to their core business. Today, many companies search for content writers based on the need of the client and receive prices from freelance writers and pay based on the emergency of the project at hand. This also takes away lot of time and concentration from the main business. Soul of Words aims to provide a cost effective alternative for options available for Content Writing Service.
We deal with – Companies who provide Content Writing Service, SEO, Website Development, Translation, and print media.
Language range – We provide content in all world Languages (> 300 languages).
One stop solution – We offer services for all kind of content writing requirements at the best prices.
Original Content - Quality content through writers who are experts in all domains.
Our client send us the project details like the topic, industry and the quantity of words to be written. We select the most appropriate writer as per the requirements. The writer researches and presents an article. Approval or rejection is dependent on the client's discretion and payments are transferred only for approved projects. Being a specialized job, our writer's experience in content writing and expertise in domains is the most helpful in delivering the perfect content as per your requirement.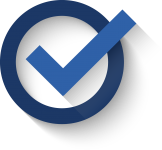 The various kinds of content writing we handle at SOW are:
Web Content Writing
Technical Writing
Creative Writing
Research Writing
Scientific Writing
Copy Writing
Travel Writing
Medical Writing
Article Writing
Academic Writing
Business Writing
Blogs Writing
Review Writing